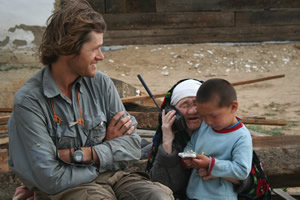 The critically acclaimed and highly rated six part series is now a popular DVD and will soon be followed by a book by adventurer Tim Cope.
"To understand the wolf, you must put on the skin of a wolf and look through its eyes". For young Australian adventurer Tim Cope, this was the journey of a lifetime – traveling 10,000kms alone on horseback across the Eurasian steppe through Mongolia, Kazakhstan, Russia, Ukraine and Hungary.
Orana Films produced this 6 part documentary which was recently shown on the ABC.